Judy Garland's Ding Dong The Witch Is Dead is on course to reach number one after Margaret Thatcher's death sent it rocketing into the iTunes Top 10 download chart.
In less than 24 hours the song has soared to number 10 following a Facebook campaign which was set up following the news that the Iron Lady had passed away from a stroke.
Members posted a link to the song and urged people to download it.
It features in the 1939 musical The Wizard of Oz and is sung by Dorothy, played by Judy Garland, the Munchkins and Glinda the Good Witch, played by Billie Burke.
They sing it as they celebrate the death of the Wicked Witch of the East after Dorothy "dropped a house on her".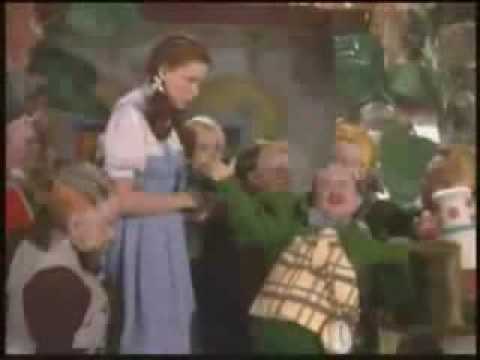 The song was written by E.Y. Harburg and composed by Harold Arlen.
In the Official Singles Chart the song is heading for a Top 40 placing.
Three versions of the song are currently figuring in the Top 200 – Judy Garland's version at 54, Ella Fitzgerald's 1961 cover is at 146 and the Munchkins' version at 183.
All three versions qualify under industry chart rules.
A spokesman for the Official Singles Chart told 澳门新蒲京娱乐场.co.uk: "If the sales of all three were combined, the song would be in 40th place today, with almost 2,500 sales combined – but the leading contender by Judy Garland is likely to move into the Official Singles Chart Top 40 in its own right by Sunday if it maintains its current momentum."
The group, which already has more than 2,500 members, was originally set up back in July 2007.
There had not been a post for three months until the news broke this morning that the former Prime Minister had died.
Following the announcement members reacted to the news.
Nik Starmer-Smith said: "It hapened!!"
Chris Reilly wrote: "AT LAST. Now we all need to get this to number one!"
View gallery